COACHING FOR WOMEN 45+
REALIZE YOUR HEALTH & WEIGHT LOSS GOALS
JOIN TODAY FOR ONLY $7.95 PER MONTH
 $7.95 monthly   OR   $97 annually
(you may cancel at any time)
What is Eat Live Thrive Academy?
What is Eat Live Thrive Academy?
The Eat Live Thrive Academy & Coaching Support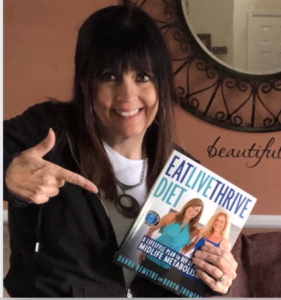 "The Academy truly makes me feel like I can achieve my goals with ongoing support even when I sometimes feel like quitting. They always encourage me to just keep going."
—EMMA KELLN
BONUS: Join Now & Receive an Advanced Reader Copy of Our New Book Immediately!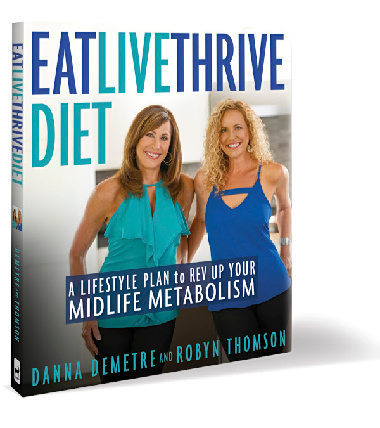 Direct access to Danna & Robyn
Questions answered daily on your private FaceBook Support Group
Weekly live video & audio coaching sessions – always recorded
Video chat sessions via FaceBook Live
Prayer coverage
LOSING WEIGHT IS POSSIBLE AS WE AGE
Don't believe the lie that you cannot lose weight and be relatively lean into your 50's and beyond.  We've created a realistic program that is highly effective for women over 45.  We'll coach you every step of the way to realize your best health and best body for this important phase of life.
Our Eat Live Thrive Diet helps you unlock the key to what's been stalling your weight loss.  Discovering the specific food s that are sabotaging your efforts and then learning hot to create a lifestyle eating plan you can actually enjoy is essential to your success.  As importantly, we also address thoughts and attitudes sabotaging your effort and show you how you can change them permanently and and as a result a change in your habits.
3 Levels & 3 Phases
The Eat Live Thrive Diet is a 3-phase lifestyle eating plan that helps you unlock your unique keys to permanent weight loss, develop vibrant health and increase longevity & vitality.  In addition to jump starting your metabolism for fat burning, you will create a long-term lifestyle eating plan that will allow you to keep the weigh off, increase energy, look and feel younger and still enjoy your life at the same time!
DETAILS:
3 Phases to Your Weight Loss & Vibrant Health Success:
Elimination Phase (14 Days)
Discovery Phase
Lifestyle Phase
3 Diet Levels to Choose From:
Level 1: Elimination of only two troublesome food groups
Level 2:Elimination of 5 troublesome food groups
Level 3: Elimination of the majority of troublesome food groups plus strategic detoxification components to cleanse your body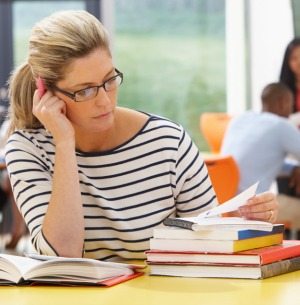 RESOURCE LIBRARY
– Supplement & Nutrition Guidance for Ageless Living
– Health & Anti-Aging Strategies
– Danna & Robyn's Virtual ELT Recipes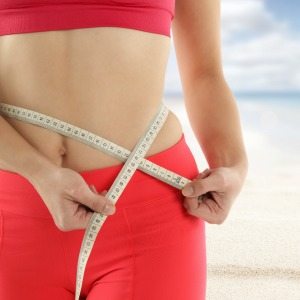 EAT LIVE THRIVE SUPPORT
– Weekly Live Coaching Sessions (on various topics)
– Monthly Discount Coupon (for various Ageless Resources)
– Private Facebook Support Group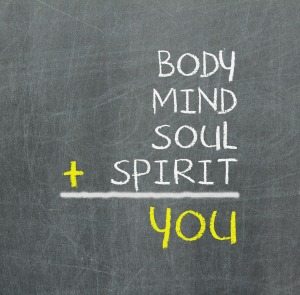 SPIRITUAL RENEWAL
– Video Devotions
– Prayer Coverage For Your Journey
ELT ACADEMY PRIVATE FACEBOOK SUPPORT COMMUNITY
– Weekly Facebook Live Q & A Sessions
– Community Interaction
– Special Posts
– Personal Q & A
"Our Eat Live Thrive coaches, Danna & Robyn rock! The Academy provides a very personal experience for all our life struggles…weight, health, menopause, and even sometimes beauty advice! It feels like we're just a bunch of girlfriends going through all of this together!"
—TRACEY RENAUD
"The Eat Live Thrive Academy gives me the coaching and encouragement I need to be my healthiest self and the accountability to stick with my good choices."
—DIANA METZ 
"The Eat Live Thrive Academy has provided me with the tools, resources, account- ability and support I need to make healthy changes in my life."
—TRACEY REYNOLDS
"I've lost over 24 pounds with the Eat Live Thrive Diet. For me, the Academy is my one-stop shop with a wide variety of support ranging from diet and exercise to supplements, skincare and even some fashion advice on occasion!"
—SANDI FEENEY
"The Academy has brought me out of my isolation and feeling like no one cares. Danna and Robyn do care and provide excellent resources, support, encouragement and accountability for me to be to best me I can be through healthy life-style choices."
—SHELLEY ARNSTAD
Take Advantage Of Special Pricing Only $7.95 Monthly
(you may cancel at any time)
 $7.95 monthly   OR   $97 annually